Greeting from chief director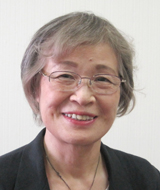 Tama Dôhôkai , Organization of Social Welfare Services, was established in Itsukaichi-machi (now Akiruno-shi), to operate a dormitory facility for mothers and children in 1946. The founding principle of preventing the breakdown of ties between mothers and children has been transformed into the concept that "We Support Families", and this continues to serve as our fundamental principle to the present day.

We provide social welfare services primarily in Fuchu-shi, but also in Akiruno-shi where Tama Dôhôkai had its origins, as well as Chiyoda-ku in Tokyo, and our social services have expanded to include the elderly and child welfare.
As a result of the aging society, spread of the nuclear family, increased numbers of women in the workforce, and changes in relationships with neighbors because of urbanization, families are no longer able to handle their own childcare and nursing care, which were traditionally handled by families. As social welfare facilities our primary purpose is to provide the elderly and children with a safe place to live, and then specific services of nursing-care and child-raising to tighten their family ties and provide security in their lives.
Although services were initially centered on residential facilities, the organization is currently conducting at-home services based at facilities such as short-stay service, day-care service, preventive long-term care and home or community-visit type services.
We are aiming to be a base for the welfare of the elderly and children, nursing care and child-raising in the community and we offer diversified services and provide comprehensive and continuous support through the consultation service in our residential facilities.
It's our basic position to care about those most in need of support first and serve as an organization of social welfare services through the years.
We would like to ask for your continuous support and guidance in the future.
Junko Suzuki
Chief director of Tama Dôhôkai